2020 really sucked! It was a terrible year globally, many lives were lost to Covid and countless businesses went to the wall. 
For me it finished at a life changing crossroads……with a golden opportunity.
Let me take you back to the beginning of my journey-
Short Potted History 
I got into the corrugated packaging industry by chance.  After finishing my Industrial/Product Design Degree in the UK in the summer of 1988, I was after a job, any job just to support myself while I looked for a full-time designer's role.
I wanted to work for an Industrial Design Consultancy to start my career properly and gain some core experience.
For the next 12 to 18 months I pursued my goal, however this was during Thatcher's Britain – "Get on yer' bike and look for a job". 
Times were hard and unemployment was high, the Miners strike was in full flow.  Living in the North of England in Yorkshire things were tough.
I had a job interview file I named  "The Sod-Off File"  from design consultancies I'd approached and been interviewed by, who had written back to me saying " Great portfolio….come back when you've got a couple of years experience under your belt".  So catch 22 then!
It was about this time that I saw a constructional packaging designers job advertised in the Yorkshire Evening Post at Lin-pac corrugated, in Pontefract W.Yorks. I applied, got an interview and got the job!!  The rest as they say is history!   
Fast Forward to Autumn 2019
Having stayed within the corrugated packaging ind, I was now working for Smurfit Kappa UK and had been with them since 1991.
Like most people, over the years I'd worked my way up the career ladder a little and had been in the role of 'UK Technical Support Manager' for three years.
I enjoyed my job, it was demanding, but supporting our largest UK customer was interesting, rewarding and the people were great! 
I travelled a lot, driving between their production factories and our five main UK supplying sites, often staying away overnight. Fly fishing had taken a bit of a back burner, I never seemed  to have the time any more.
 I spent many days and hours on their machine lines looking for possible improvements to OEE (operating equipment efficiency).  
These included mechanical machine modifications, amendments to packaging designs, CTO (cost takeout opportunities) and supply chain initiatives to name but a few.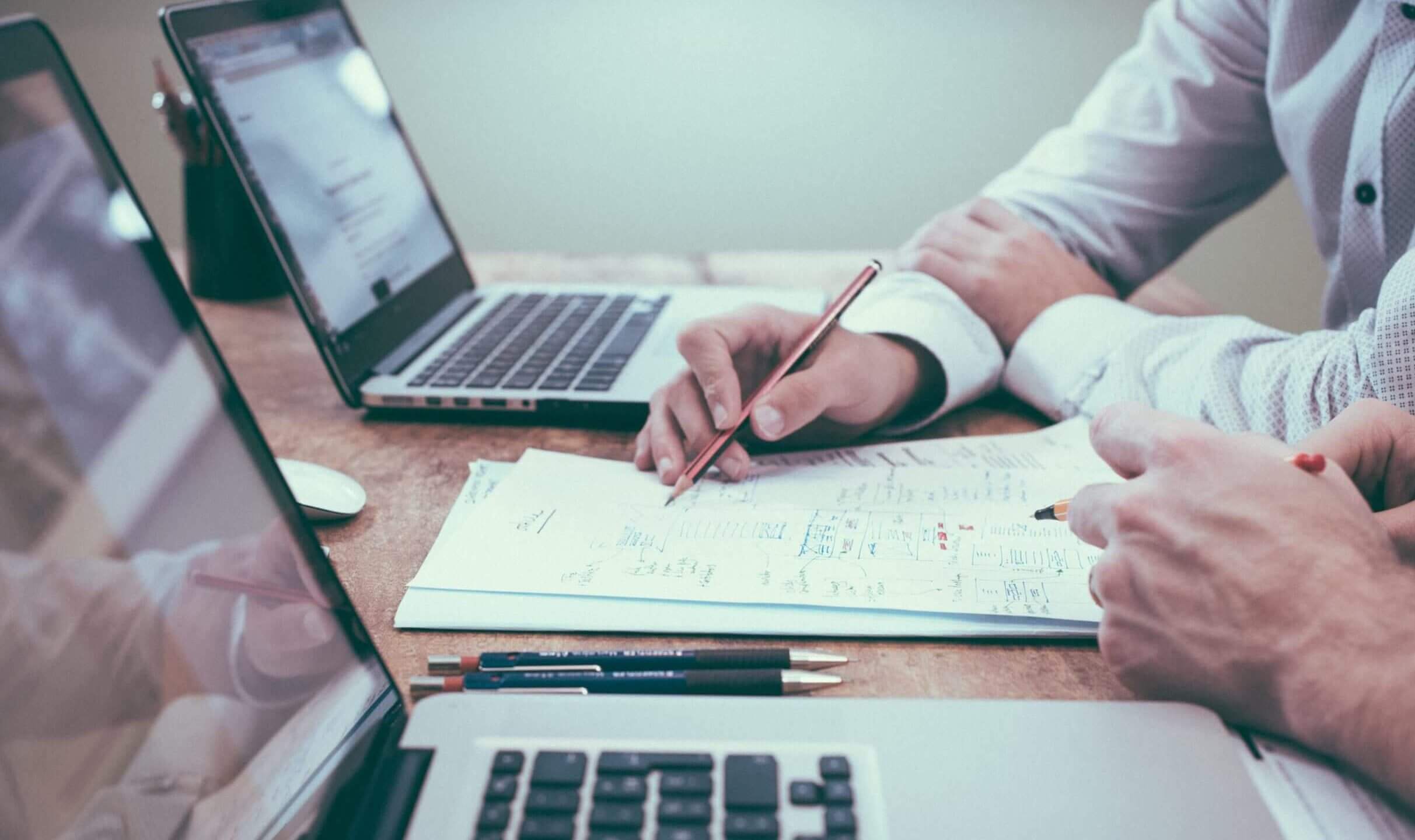 I'm a people person, for me building working relationships with customers is what I love and I'm good at it.  I was the only person within our company who really knew all the contacts we had at each of the customer's production sites (it was a big list) and I had a great working relationship with all of them. 
At this time I'd been with Smurfit Kappa for over 20 yrs. Now I'm very much a what you see is what you get kinda guy, I would plan my week and crack on, with most of my time being spent in customer factories on automated packing lines, overseeing our packaging running.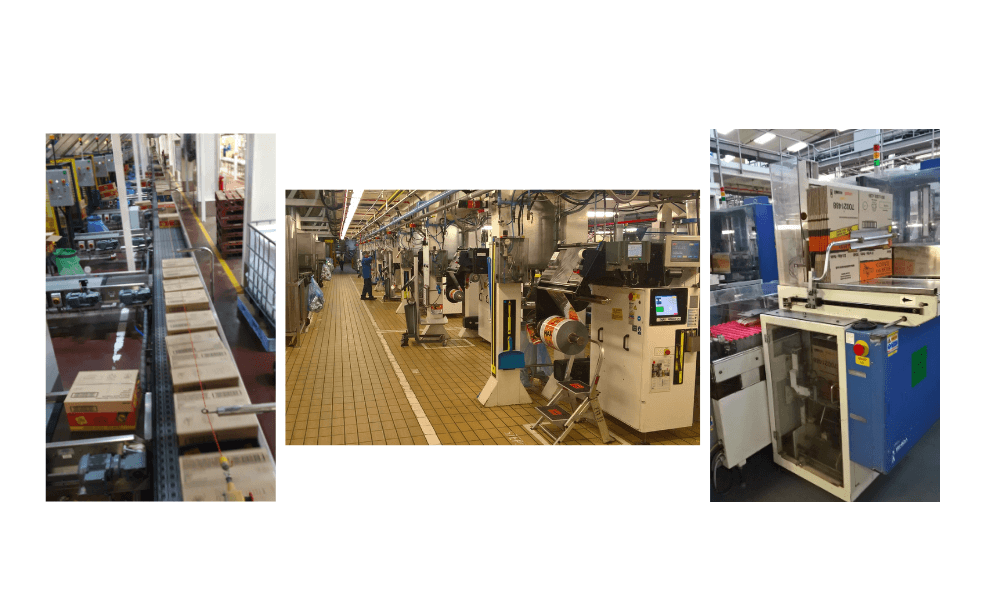 I was good at my job, got great customer feedback and was well liked. 
But not all was rosey-  After 12 months in the role my boss was changed and the new guy had a very different perspective on what my role was and how I should do it.  I didn't feel like part of a team anymore, I felt undervalued, had little motivation but more importantly to me there was no trust.
By the back end of 2019 my working life had become the all consuming classic cycle of Eat, Sleep, Work.  I had very little family time, 14 hour days were normal, as was driving a 1000 miles a week. I was tired and irritable and it was beginning to affect my health. The stress, travelling and constant pressure from my boss was getting to me. 
Fly Fishing

was a distant dream, but things were going to change!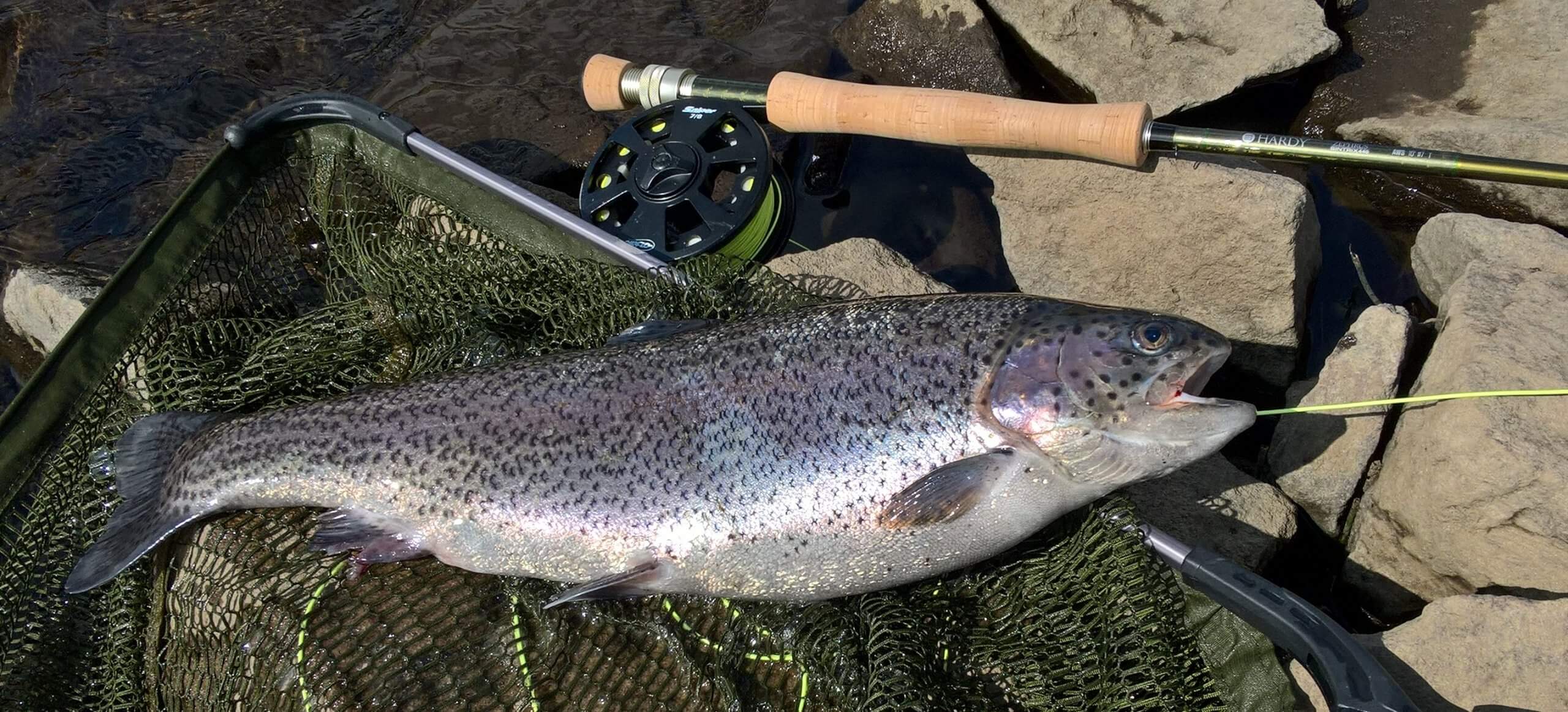 Then Coronavirus Hit
Early 2020 started off pretty much the same as the previous year had ended. But from mid-February things started to change.
This started with my customer site visits slowly being reduced and spending more time working at one of our sites or from home. As more news and information came out about Coronavirus the more this impacted on my customer visits.  Health concerns  around spreading or contracting the virus increased and non-essential face to face customer interaction was clamped down.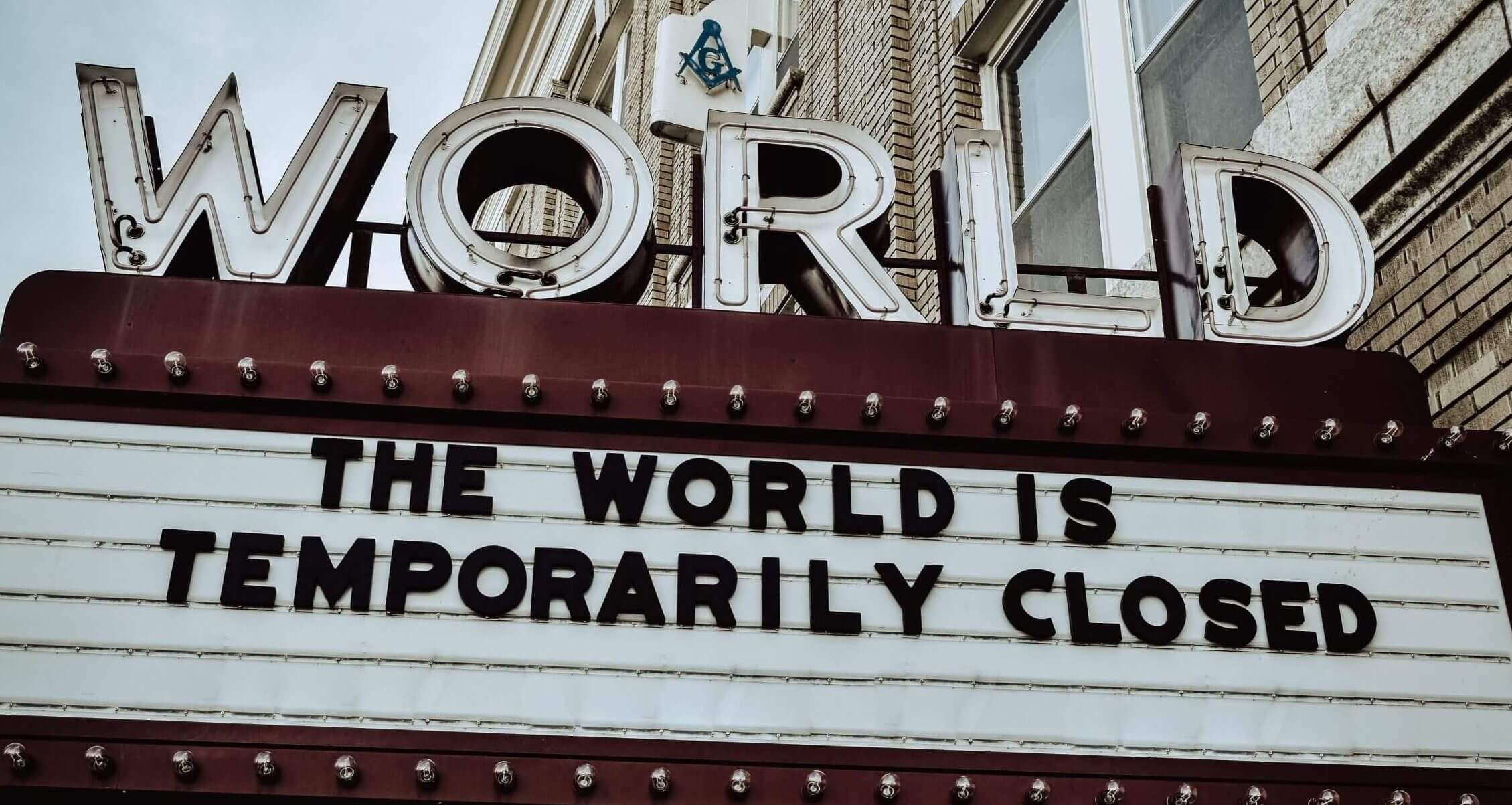 Around 6th March 2020 I was told that I would be placed on furlough starting from the 13th April. Initially I found it hard, feeling guilty that I was being paid (albeit by the government) for not working. My laptop and mobile phone were turned off and off they must stay!
Once again Fly Fishing came to the rescue.  Excitedly I started to plan fishing sessions on my local club waters and even dusted off my fly tying vice eager to get some fresh patterns ready to fish with!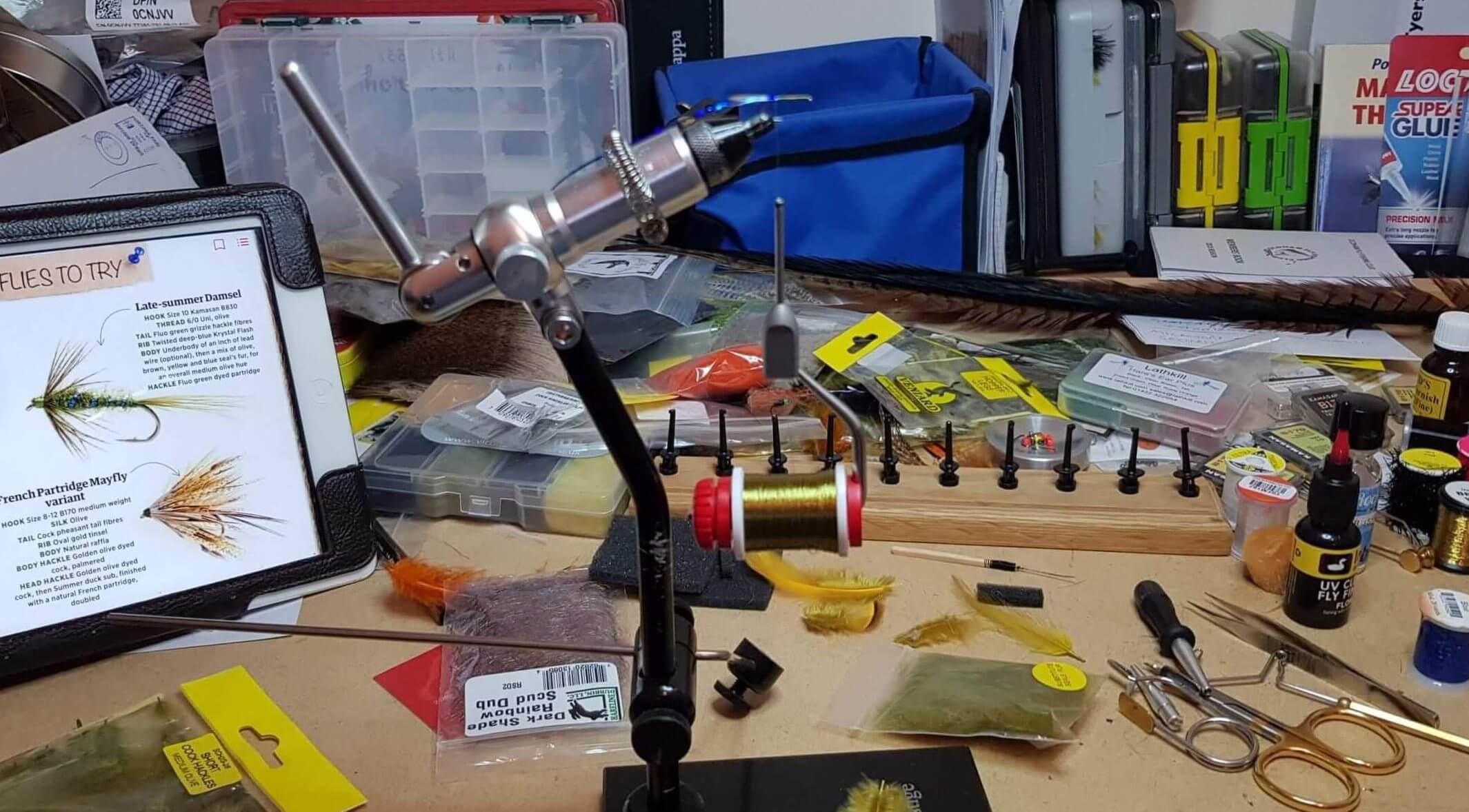 I walked Aston (see photo below) a lot more, the weather was unseasonably good and we live in a picturesque rural area of the Pennines, so game-on!!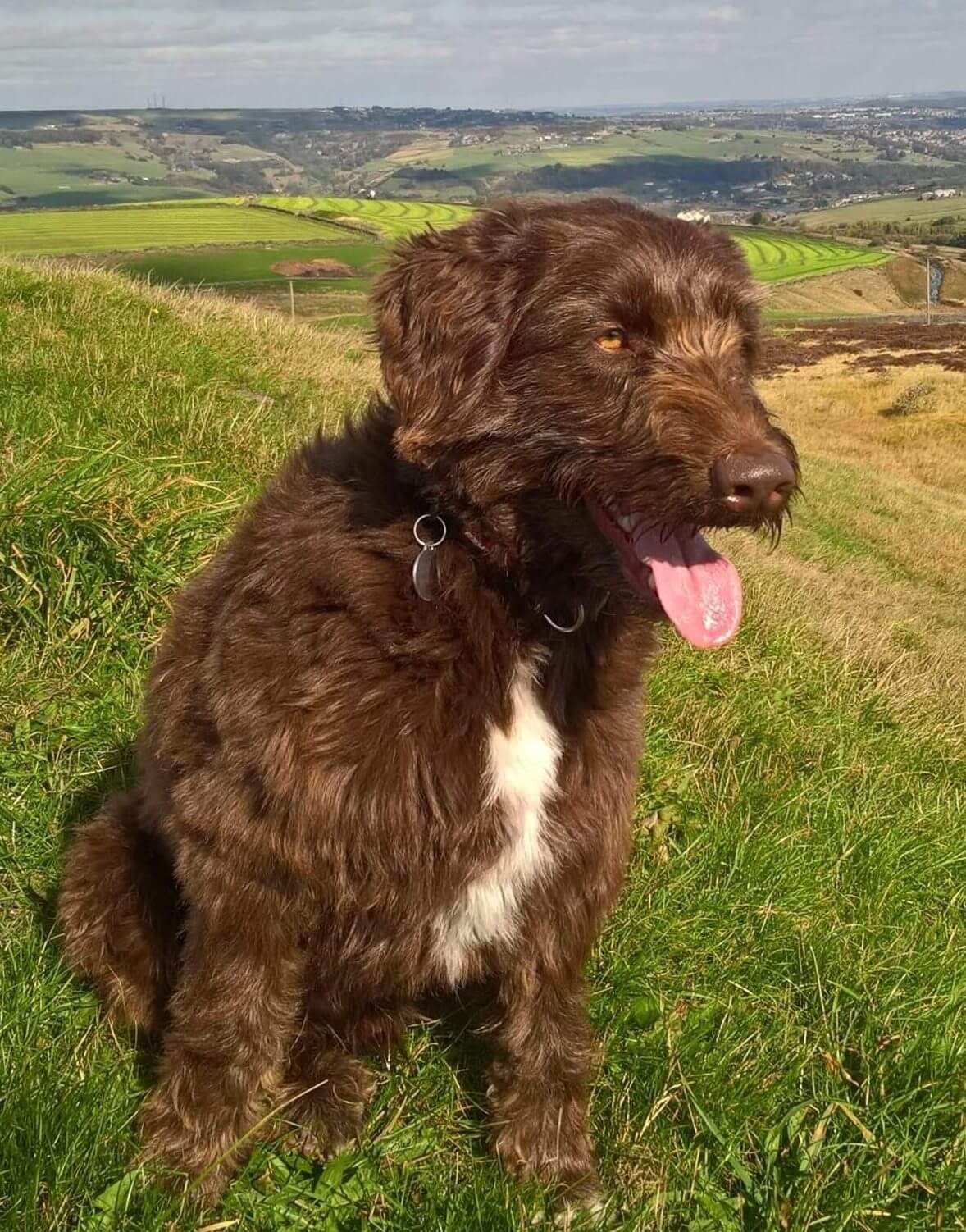 It helped to clear my head.  Slowly over the coming weeks the fly fishing and dog walking began to relax me and I began to calm down feeling less stressed.  I was even sleeping better and I had more energy! My casting started to improve again, that tug on the fly was intoxicating…
Want to follow my journey?   See what happens next?     Check back soon,   EVEN  BETTER send me an email !!  [email protected]
Visit- Fish More Work Less  for more information and advice!
Get in touch with me at-   [email protected]
tight lines – Gra